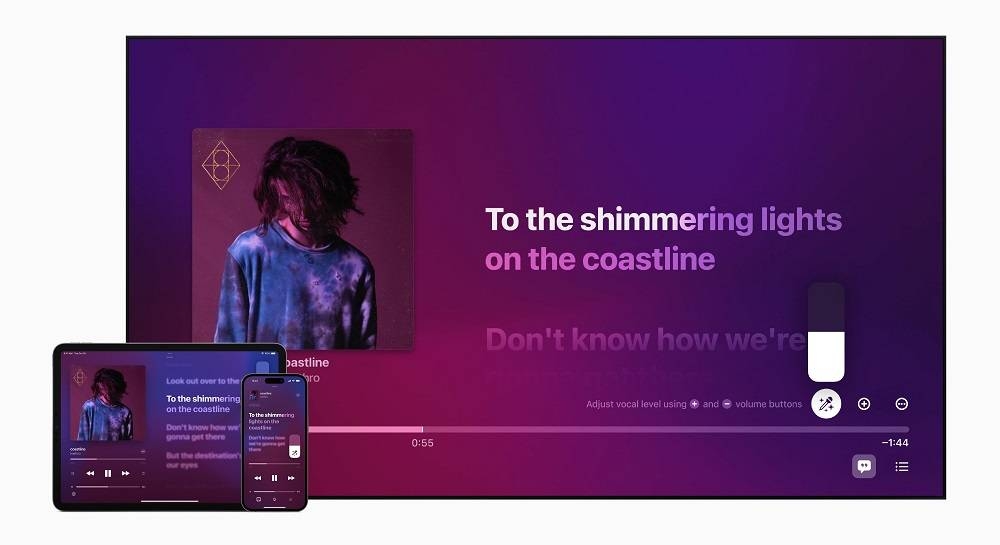 Apple lets you karaoke anywhere with Apple Music Sing feature
KUALA LUMPUR, Dec 7 — While Apple Music's Replay still lost out to Spotify's Unwrapped year-end user roundup, Apple's music streaming service just announced a new killer feature: karaoke.
Though Apple does not assume to it as such it is undoubtedly what the new Sing feature will be used for.
Apple's lyric demonstrate feature has been one of the better ones plus the music services but Sing amps it up by allowing subscribers to turn down the vocals (but not assume them completely).
Available later this month, all Apple Music subscribers will be able to retrieve Sing on iPhones, iPad and the latest Apple TV 4K.
The lyrics demonstrate will also be animated along to the vocal rhythm in real-time.
If you appreciate dueting with your favourite singer instead, Sing also supports a Duet view and background vocals are also achieved separately.
To make it easier for people to just get singing, Apple Music will have more than 50 playlists optimised for the Apple Music Sing experience.
As Apple has raised its music and repair subscription prices in some parts of the world, the binary of new features is certainly welcome for customers looking to get more bang from their buck.
How would this capture popular karaoke apps such as Smule for instance?
Those apps have a very specific audience with features such as recording and vocal effects, not to mention social media sharing. Users who don't need those extras could be delighted enough with Apple Music.
I suspect it'll be novel good reason to get the latest Apple TV for republic in the market for one and incentive to stick with Apple Music instead of, say, the free tier of Spotify.
Don't seek information from covers on YouTube as the vocals are lowered, not borne completely and minus ones or instrumental versions will probably tranquil be the choice of dedicated cover song performers.
Let's hope it comes out in time for the Christmas and New Year revelry.